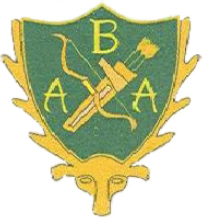 I hope I find that you and your club members are safe and well, during this current crisis. The health and wellbeing of the Berkshire membership, and their families, is the number one priority.
The current lockdown and social distancing measures are due to be reviewed in early May. But there is speculation on the level and timescales of easing of restrictions. In addition, the chief medical officer has already indicated that Social Distancing in one form or another will continue for some months.
With the uncertainty of the easing of the restrictions the Berkshire Archery Association Executive Committee and the Outdoor Tournament Organizer have reviewed the Berkshire County Outdoor Championships, planned for July 2020 at Sonning.
A great deal of the preparation work has already been completed, including range registration and ArcheryGB Record Status fees paid. A review at this point was made before further organizational details were progressed. But with the level of uncertainly of the progression of the pandemic,unknown social distancing and hygiene requirements, the likelihood of other parallel events and people's availability, the BAA Executive Committee have decided to postpone the Outdoor County Champs till July 2021.
We hope you understand the reasons for the postponement. We will continue to monitor the government and ArcheryGB guidance for Archery in Berkshire, and it could be an opportunity other clubs to consider their ranges for a future event
Our next BAA Committee meeting is due on 4th June 2020, which we will hold as a virtual meeting. Details will be circulated mid-May. Of course the Outdoor Champs will be discussed.
Regards
Pete
BAA President
Prospectus and Entry form for the 2019 County Championships and Open event
This year we want to encourage the participation of everyone in the county. We offer the shoot for anyone to shoot the distances/rounds they want whether Novices, Juniors or "Masters" to enjoy a full or half day of shooting. Why not try one distance in the morning, and another in the afternoon. Or join as one of our event volunteers.
For the competitive archers, the championship will be a AGB Record Status Double WA70 (Recurve, Barebow an Longbow) Double WA50 (Compounds) and the equivalent junior WAs.
We are at a new venue this year,
The Berkshire County Sports Club (BCSC), Sonning Lane, Sonning, Reading, West Berkshire, RG4 6ST.
We cannot guarantee the weather, but let us make this a positive event for Berkshire!
Presentation of Coach of the Year
Congratulations to Paul Comina of Harlequin Bowmen for being awarded the title of Coach of the year 2018. Here is a photo of him receiving his award.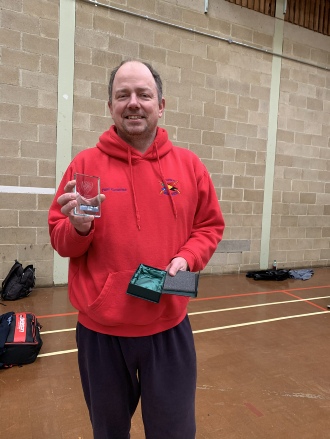 Knights Archers (The University of Reading)
At the end of March we hosted the British University Team Championships and if it is of interest you can find some photos from the event HERE.
2019 Berkshire Archery Championships
Sunday 21st July
Venue: The Berkshire County Sports Club Sonning Lane, Sonning, near Reading Berkshire, RG46ST.
This year we want to encourage the participation of everyone in the county. We offer the shoot for anyone to shoot the
distances/rounds they want whether they are Novices, Juniors or Masters we want participants to have an enjoyable full or
half day of shooting. Why not try one distance in the morning, and another in the afternoon. Visitors are very welcome.
The round is a WA70, WA60, WA50, metric 50, 40 and 30.
In the afternoon there is a club team round.
For the competitive archers, the championship will be a AGB Record Status Double WA70 (recurve, barebow, Longbow), Double WA50 (Compounds) and the equivalent junior WA's.
To enter simply download the Entry Form & the Prospectus
http://www.berkshirearchery.co.uk
Volunteers are needed to help set-up on Saturday 20th July from 2.0 pm or to help on Sunday 21st July.
Contact: The tournament organiser on 07866-429688

Berkshire Team at the National County Team Competition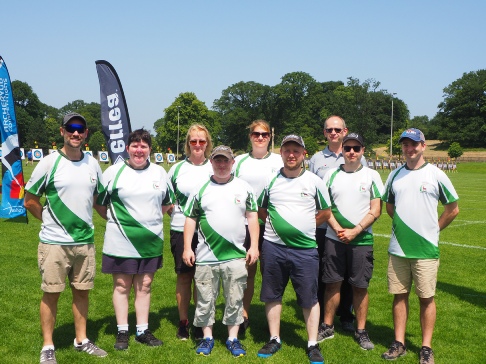 Berkshire entered 3 teams for the Archery GB National County Team Competition in the Ladies and Gents Recurve, and Gent Compound, held on 29-30 June 2019 at Lilleshall on one of the hottest weekends of the year.
Despite the heat and tricky breeze, there was a great effort from the Gent Compound team on Day1, in the team ranking and head to head. Matthew Dale, Sam Baldwin and Steve Gould achieved a second place ranking and Silver medal in matchplay. With a 4th place on the WA1440 on Day2, they achieved an overall second place. Fabulous Effort
The Gents Recurve team Jamie Adams, Colin Simpson and Colin Whysall finished 14 overall from 22 teams, after losing Jamie due to injury on the second day. The Ladies team Celia Stocker, Nikki Spence and Laura Tudor were against strong opposition, this year finishing 14th.
The full results are available here:
http://www.ianseo.net/TourData/2019/5762/ncttfinalresults.pdf?time=2019-07-01+12%3A13%3A38
Well done to all our county archers.
Celia Stocker
The Berkshire Friendly, was hosted for a second year by Bowmen of Burleigh. A great day shooting, for all levels and ages and the top prize a small piece of chocolate. Colour prizes, worst gold and furthest from the centre were also awarded. Cake and tea featured highly in the lighthearted event. Thanks to Burleigh for the successful shoot, and courtesy of Peter Slack for the photos of the day.
The photos can be found HERE
Chronotir 2 timing system
The Chronotir 2 shooting timing system will be used at this years Berkshire Indoor Championship at Sandhurst on Sat 16th and Sun 17th November. The system automatically shows when to shoot, which detail and time left and means that whistles are not needed. Below are a couple of photos showing a trial setup at a shoot.
The system can be hired to be used at any shoot and there is a discounted rate for a Berkshire affiliated club.
For information please go to the
8 to 8 Arrowthon
Sportsable Archery Section will be holding a 8 to 8 Arrowthon, to be held at Sportsable, Braywick Sports Center, Maidenhead on 22 February 2020. A chance to shoot and raise valuable cash for the Sportsable center that gives a wide range of opportunities for persons of all ages and ability, to participate or volunteer. Supporting our para-athletes to realize their potential.
Some of you may remember we used to hold a 24 hour Arrowthon, but we have had to limit the duration due to security concerns. But the format is still the same, shoot as many Portsmouth rounds as you want, space permitting, at £5 a session or raise valuable sponsorship.
Below is an entry form, sponsorship and an introduction to Sportsable.
Berkshire Indoor Champs 2019
The results for the Indoor County Champs can be found on the Tournaments page.
Berkshire AGM
We would like to announce the BAA AGM will be on
23rd January 2020, at 8pm, at Spencers Wood Village Hall, Basingstoke Road, Spencers Wood, Reading, RG7 1AP.
Please circulate to all your Club members.
Our Chairman, Steve Nicolson, will be standing down at the AGM, therefore, please review with your club members who would like to take over the role.
The Job descriptions for any of the Committee positions can be found on the BAA website
Below is a dropbox link that includes:
Proposed Agenda: please return AOB items to BAA Secretary by 8th Jan 2020
AGM and EGM meeting minutes 2019
Nomination Form for Committee positions: please forward to BAA Secretary by 08th Jan 2020
Announcement flyer
https://www.dropbox.com/sh/02qy24qf0w68gi5/AABrlgAKwk60DaYKVeduisbpa?dl=0

2020 Indoor Champs
Crowthorne Archers has decided (post Boris's latest Covid update), that the indoor tournament will not be taking place this year.
As a further measure, the same principle has also been applied to their indoor season which is normally held at Sandhurst Sports Centre, which also will not now take place.