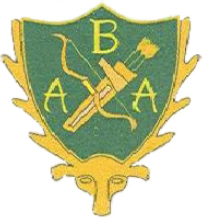 'STYLIST BOWS'
'Recurve' Archery kit for sale
Kit Contents:
Bow Bag (Stylist Bows)
Quiver (Stylist Bows)
Riser (25inch, Stylist Bows)
Limbs (26, 66, Stylist Bows)
Arrows x 8 (75cm, Easton Platinum, Stylist Bows)
Long Rod (32inch)
Sights
String + Spare
Bow Stringer
Accessories
Arm Guard
Finger Tab
Finger sling
Bow stand
Archery release Training Sleeve (ASTRA)
Contact
Noel Smith
smithnoel49@gmail.com
07970863887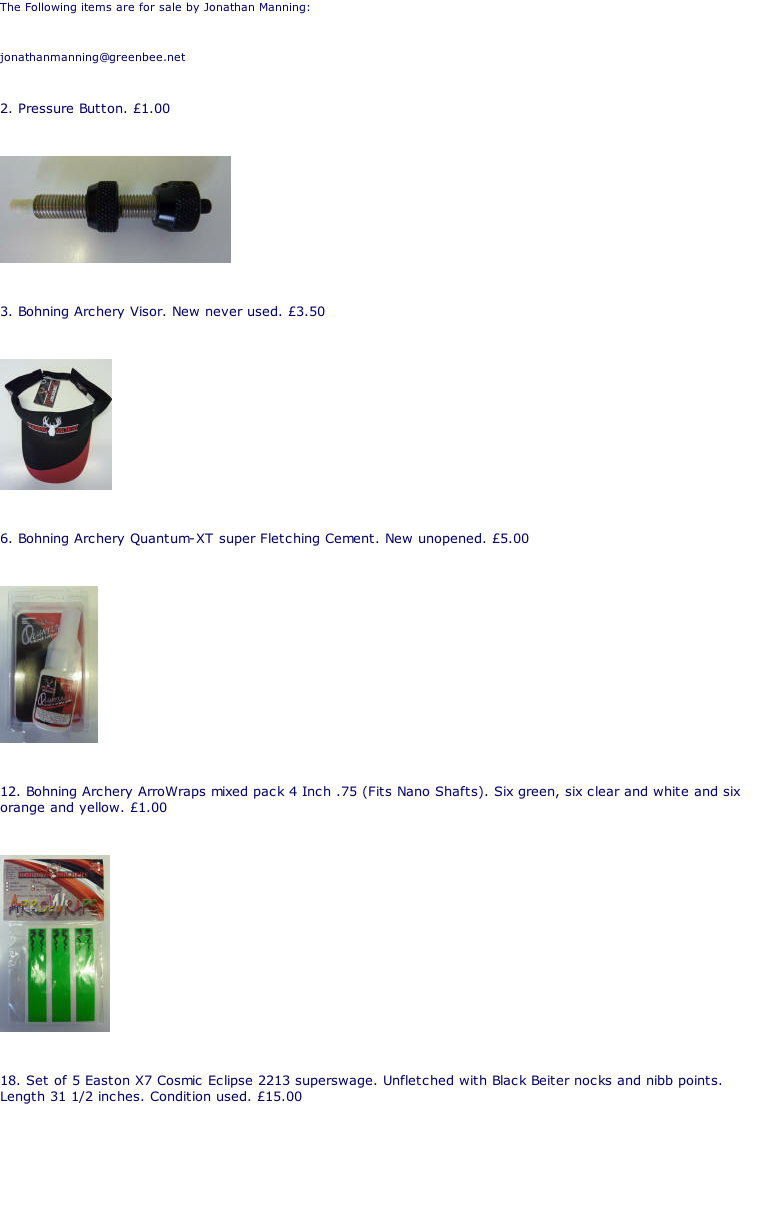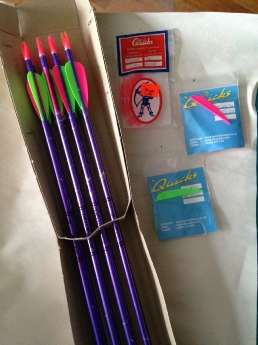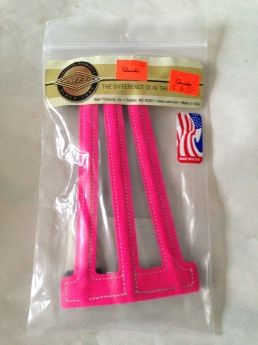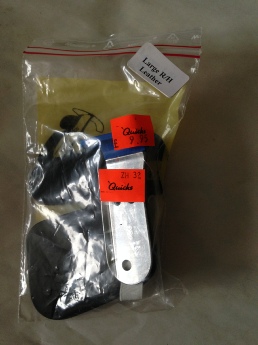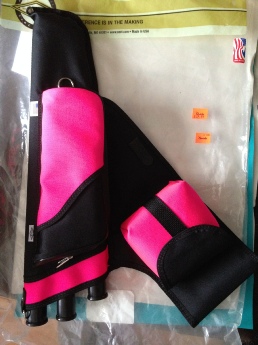 8 x 30" EASTON JAZZ ARROWS 1816 LITE WITH EXTRA FLIGHTS & KNOCKS – UNUSED £30
NEET PINK VENTED ARM GUARD – UNUSED £5
ZH32 A & F DUTCH TAB LARGE R/H LEATHER – UNUSED £7
NEET PINK/BLACK TRIMLINE QUIVER WITHOUT BELT – UNUSED £28
Archery kit for sale
Estimated values below, but make me a sensible offer...
Bow (est £150ish?):
- Hoyt Gold Medalist 25" riser, 70" 42lb limbs (carbon syntactic IIRC) SEE PHOTOS BELOW
- Easton A/C/E long rod (35.5" incl weight at end)
- Arten Europa sight
- Button & Magnetic clicker
- Fast-Flight string (IIRC)
- Leather wrist strap (on riser)
- Soft case for bow (also fits most of the kit)
Arrows:
- 12 off Easton P/C 5.9/420 arrows @ 28.25" (Est £70ish?)
- 12 off Bemen ICS Energy 690 arrows @ 25.5" (Est £50ish?)
- 8 off Easton XX75 Superlite 2314 arrows @ 31" (Est £20ish?)
- 6 off wooden field arrows @ 33" (Est £10?)
Bits (Est £100ish the lot?):
- Quiver (Opechee); Stand (Tollgate); Spare sight; Spare button & clicker
& string; Bow stringer; 3 tabs; Chest guard; Arm guard (full length);
Score pad; String wax; Notch height measuring thingie; Fletching jig,
fletches, selection of nocks & tips, various repair bits, etc.
I'd prefer to sell it all together, but will split if needed.
This lot hasn't been used since 2000, but I've strung everything up and it
looks and feels OK (can't shoot it here though). The limbs look straight
when relaxed and when they're drawn. Storage over these years has
been dry & dark, and the kit has been looked after properly, though
there's a couple of nocks / fletchings need replacing.
Currently in Wokingham RG41 but can bring to Bisley GU24 or nearby.
Andrew Wilde
andy@wilde.org.uk
Complete Barebow Archery kit
Hoyt Excel 21" riser with pressure button
2 sets of Kaya limbs
1) 66" 24lbs,64" 26lbs,62" 28lbs
2) 66" 28lbs,64" 30lbs,62" 32lbs
Arrows
8 xx75 Gold 1516 23.75" complete with piles, nocks and fletching
15 ACC 2.00 1500 23.5" complete with piles, nocks and fletching
Scorton bow stand
Arrow case
Bow stringer
Bracing gauge
Spare string
Avalon Quiver Purole/Black
All in Soma recurve backpack with arrow tube
£375 ono
Jane Home 01256880476 Mobile 07587140813