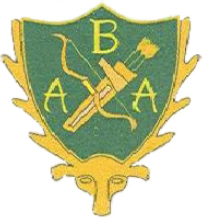 At the 2018 AGB AGM the Berkshire Archery Website was awarded the Region and County Website Trophy.
….............
First edition of the Berkshire Archery Junior Newsletter is available on the Documents Page.
…............
The GDPR regulations are becoming effective on 23rd May 2018. In accordance with the guidance given, the Berkshire Archery Association Privacy Policy is now published on the BAA
...............
At the last committee meeting, a proposal for Top Club award was made for 2018. The purpose is to incentivize volunteering and inclusion into BAA activities. Please find attached the criteria for this year.
We will be counting the attendance level at the BAA meetings held this year. We will tot up for the AGM and March meetings already held. Next meetings will be 7th June, 6th September, 6th December.
Later in the year, the Indoor Champs at Sandhurst on 17 and 18th November.
Contact Shirley Nicolson to get more information shirley.nicolson@btopenworld.com
Other extra-ordinary voluntary activity for the county, inclusion on Sub-committees (if applicable) will also be considered.
Chronotic2 Timing System Hire
Berkshire Archery Association now has a timing system available to hire to both Berkshire and non Berkshire affiliated clubs, with better rates to Berkshire clubs.
For information, forms and contact details please see the new webpage HERE
Congratulations to Graham Potts, our Berkshire Archery Association Gentleman Vice President, at the Autumn General Meeting of the Royal Toxophilite Society on Saturday 27th October, Graham was elected President.
He takes over from Louanne Tilly who was a member of West Windsor and still holds various County Lady Recurve records from the 1980s.
2018 Indoor Champs
The results of the 2018 County Indoor Championship can be found on the Tournaments page. There are also some photographs from the shoot which have been kindly supplied by Richard Stainthorpe of Crowthorne Archers.
- - - - - - - - - -
The Berkshire Archery Association Annual General Meeting will be held on
24 January 2019, at
Spencers Wood Village Hall, Basingstoke Road, Spencers Wood, Reading RG7 1AP,
starting at 8pm.
Please find attached the link to Dropbox containing
Agenda
Minutes of the meeting 25 January 2018
Officers and officials of BAA Template Nomination form.
https://www.dropbox.com/sh/02qy24qf0w68gi5/AABrlgAKwk60DaYKVeduisbpa?dl=0
We would welcome nominations for any position, but especially for those vacating their positions:
Records Officer
Outdoor Tournament Organiser
- - - - - - - - - -
The annual BAA award for "Services to Archery" , the Mary Dolan Memorial Trophy, was presented to Archie Clifton of West Windsor Archers by Celia Stocker the BAA Secretary, at the indoor range at Eton Wick.
Archie had been nominated by both West Windsor Archers and Crowthorne for his long service and support, and was declared the 2019 recipient at the recent BAA AGM.
The surprise caused Archie to be unusually speechless. Congratulations.