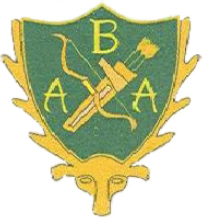 At the 2018 AGB AGM the Berkshire Archery Website was awarded the Region and County Website Trophy.
….............
First edition of the Berkshire Archery Junior Newsletter is available on the Documents Page.
…............
The GDPR regulations are becoming effective on 23rd May 2018. In accordance with the guidance given, the Berkshire Archery Association Privacy Policy is now published on the BAA
...............
At the last committee meeting, a proposal for Top Club award was made for 2018. The purpose is to incentivize volunteering and inclusion into BAA activities. Please find attached the criteria for this year.
We will be counting the attendance level at the BAA meetings held this year. We will tot up for the AGM and March meetings already held. Next meetings will be 7th June, 6th September, 6th December.
Later in the year, the Indoor Champs at Sandhurst on 17 and 18th November.
Contact Shirley Nicolson to get more information shirley.nicolson@btopenworld.com
Other extra-ordinary voluntary activity for the county, inclusion on Sub-committees (if applicable) will also be considered.
Chronotic2 Timing System Hire
Berkshire Archery Association now has a timing system available to hire to both Berkshire and non Berkshire affiliated clubs, with better rates to Berkshire clubs.
For information, forms and contact details please see the new webpage HERE